Become a Financially Smarter Entrepreneur.
Do more. Better. Smarter. Faster.
"There is no royal flower-strewn path to success.

And if there is, I have not found it, for if I have accomplished anything in life it is because I have been willing to work hard."

– Madam C.J. Walker, America's first female entrepreneur millionaire
About Achiiv
Achiiv is the only platform helping women entrepreneurs master business finance by offering insight, guidance and support for greater success and impact.
Achiiv was founded by Shubha Chakravarthy, a recovering banker and new entrepreneur frustrated by how hard it is for women entrepreneurs to access insider networks and the financial smarts they need to succeed in business.
Why Achiiv
Women will soon make up more than half of all business owners just in the United States. They are starting businesses at four times the rate of the overall population.
Women of color are responsible for 64% of all new women-owned businesses being created.
Yet, women-owned businesses contribute only 4.3% of the total revenue of all businesses. Male-owned firms generate eight times that number.
There's more.
Only one in eight women-owned business generates more than a million dollars in revenue, whereas two out of every three male-owned businesses generate over $1 million in annual revenue.
The untapped opportunity is appalling – and immense.
Women don't get access to the money, mindset and financial knowhow they need to pull off starting a new business successfully – whether it's a new hair salon or a world-changing life sciences venture.
In addition, women often succumb to self-limiting beliefs and behaviors in financial matters.
So their businesses never achieve their full potential.
Or worse, never get off the ground.
We can do better.
Achiiv was founded to help women entrepreneurs get the business and financial smarts they need to achieve business liftoff – the kind that was only available to the select few.
Until now.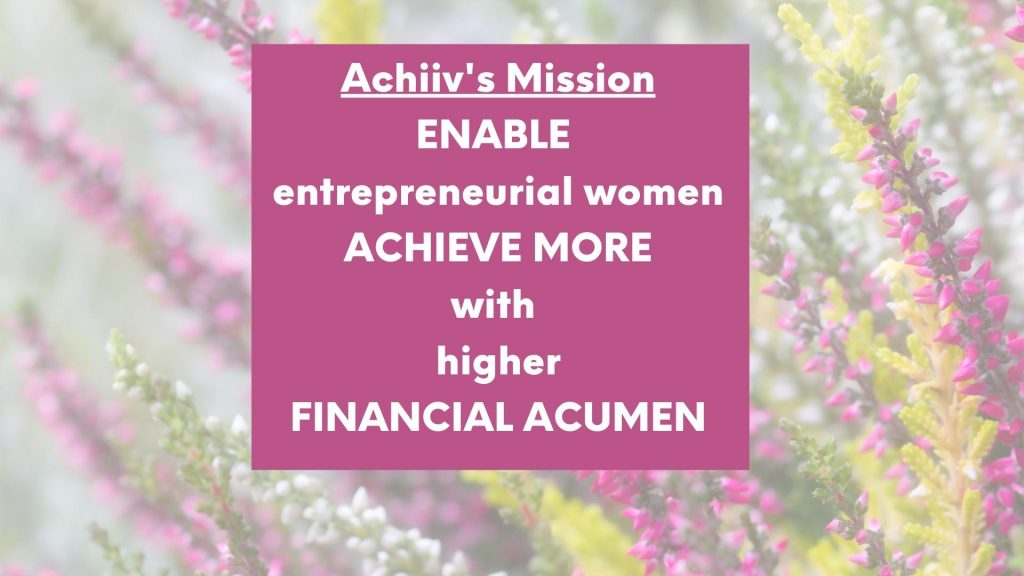 About the Founder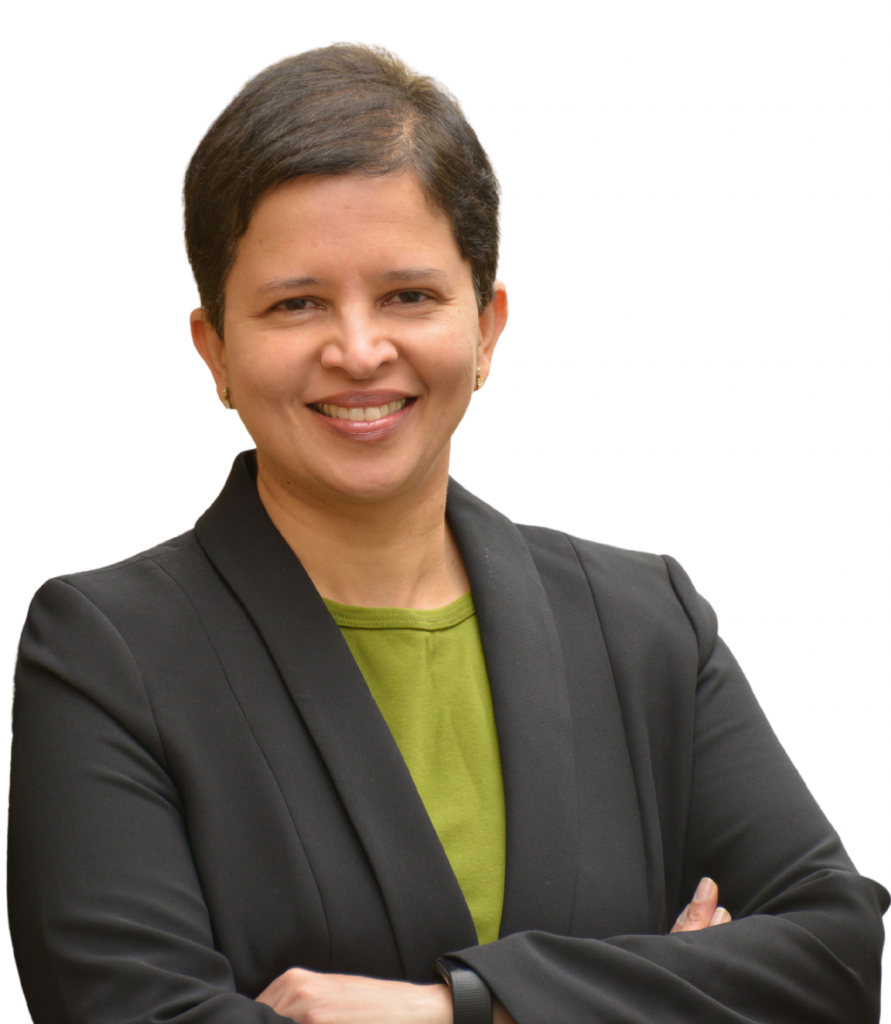 Achiiv was founded by Shubha Chakravarthy, a longtime veteran of the banking industry.
Shubha has worked for over twenty years in increasingly senior roles across risk, strategy and other functions at leading companies including HSBC, Allstate and McKinsey & Company.
She's passionate about advancing greater economic equality for women in every sphere of life.
She has an MBA (High Honors) in Finance and Strategy from the University of Chicago Booth School of Business and an MS (Honors) in Financial Markets from the Illinois Institute of Technology.
Get smart the fun way, with the Invisible Ink podcast.
The podcast for under-resourced women entrepreneurs. Get it in your inbox for free every Tuesday.
Launching June 2022